Join us as we kick off another full day of learning and networking!
Sunday May 2, 2021 (10:00 am – 10:30 am) 
Let's start the day with a 30-minute mind and body connection session with Melissa Doldron.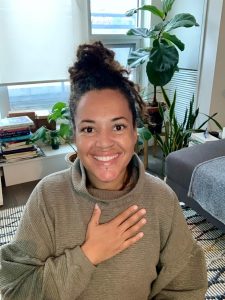 Melissa is a Registered Massage Therapist, member of the Canadian Sport Massage Therapists Association, SportStretch provider and Movement Educator. Aside from her clinical practice in Toronto, she also works with a variety of high performance athletes across MLB, NBA, NCAA and Track and Field. She teaches movement classes throughout the year that focus on athletic recovery and mobility.
She believes movement is medicine, and good recovery is the key to performance. A massive sports enthusiast, among running, cycling and yoga, watching baseball is her jam. When not on her bike or on her mat, you'll find her traveling to ball parks across North America in search of the perfect game.