Confirmed Keynoters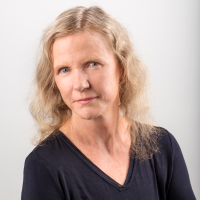 Professor Jill Cook
Jill Cook is a Professor in musculoskeletal health in the La Trobe Sport and Exercise medicine Research Centre at La Trobe University in Melbourne Australia. Jill's research areas include sports medicine and tendon injury. After completing her PhD in 2000, she has investigated tendon pathology, treatment options and risk factors for tendon injury. Jill currently supplements her research by conducting a specialist tendon practice and by lecturing and presenting workshops both in Australia and overseas.
Where from and Where to in the Management of Tendinopathy
This session will appraise the history of the management of tendinopathy with a perspective on why many management options fail. Taking this into account we will consider treatment options in the future and examine their likelihood of success. Understanding what underpins the success or failure of treatment options empowers clinicians to better educate and manage their clientele.
---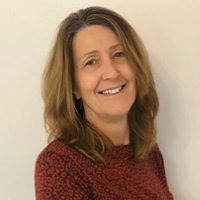 Professor Alison Rushton
Alison is Professor and Director of Physical Therapy at Western University. Alison has a strong research profile, with >£2M funding, £11M research centre funding, >140 publications. Her research is at the forefront of understanding assessment and management of musculoskeletal disorders, focused on precision rehabilitation. Alison Chairs the IFOMPT Standards Committee.
Musculoskeletal Advanced Clinical Practice – clinical academic partnership to create future opportunities
The current Advanced Clinical Practice evolution affords a dynamic global landscape that creates an opportunity for musculoskeletal physiotherapists. This session will analyse and evaluate musculoskeletal Advanced Clinical Practice to argue that the way forwards is through academic clinical partnership and political positioning of the speciality of musculoskeletal physiotherapy. High quality clinical reasoning, clinical skills and research evidence are central to this partnership, in contrast to our historical piecemeal approach. Context of practice post COVID-19 will be different and this affords a range of opportunities for musculoskeletal physiotherapists in Canada that we need to take now – ensemble, visons le centre!
---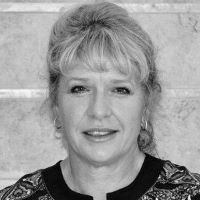 Dr. Lyn Watson
Dr. Lyn Watson is a clinical Manipulative and Sports Physiotherapist who has been working exclusively in the diagnosis, assessment and rehabilitation of shoulder injuries for the past 25 years. She lives in Melbourne, Australia where she is the shoulder physiotherapy consultant to a variety of national and international teams and individual athletes.
Multidirectional Instability of the Shoulder
– Diagnosis & Treatment Pathways
– Conflict & Consensus
Multidirectional Instability of the shoulder (MDI), a sub-group of atraumatic instability has long posed a clinical dilemma for clinicians as to how to recognize and diagnose it effectively and which treatment pathways are the best to be employed. This session will clarify the sub-groups that can be see clinically in atraumatic instability including MDI and examine the conflicts in the literature around diagnosis. The associated factors that should be recognized clinically and effect management pathways will be addressed and the current evidence that supports the consensus that conservative management should be the first treatment of choice.