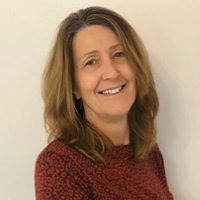 Professor Alison Rushton
Alison is Professor and Director of Physical Therapy at Western University. Alison has a strong research profile, with >£2M funding, £11M research centre funding, >140 publications. Her research is at the forefront of understanding assessment and management of musculoskeletal disorders, focused on precision rehabilitation. Alison Chairs the IFOMPT Standards Committee.
Musculoskeletal Advanced Clinical Practice – clinical academic partnership to create future opportunities
The current Advanced Clinical Practice evolution affords a dynamic global landscape that creates an opportunity for musculoskeletal physiotherapists. This session will analyse and evaluate musculoskeletal Advanced Clinical Practice to argue that the way forwards is through academic clinical partnership and political positioning of the speciality of musculoskeletal physiotherapy. High quality clinical reasoning, clinical skills and research evidence are central to this partnership, in contrast to our historical piecemeal approach. Context of practice post COVID-19 will be different and this affords a range of opportunities for musculoskeletal physiotherapists in Canada that we need to take now – ensemble, visons le centre!