Lateral Hip & Buttock Pain Contemporary Diagnostic & Management Strategies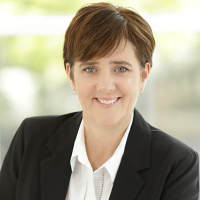 by Dr. Alison Grimaldi BPhty, MPhty(Sports), PhD
Date:
Monday May 1st 2023 (8:00 a.m. to 4: 30p.m.).  Note: Online material to be completed ahead.
Location:
University of Manitoba College of Rehabilitation Sciences
Room 020 771 McDermot Avenue
University of Manitoba
Winnipeg, MB R3E 0T6 Canada
Course Synopsis:
Lateral hip and particularly buttock pain can often present a diagnostic dilemma. The lumbar spine and sacroiliac joints may refer into these regions; intra-articular hip pathologies may be accompanied by lateral hip &/or buttock pain; local soft tissues and nerve structures may be primary sources of nociception. The first step is determining the most likely contributors to the patient's pain presentation. Developing an optimal management program with positive effects past the short term, will also require a plan that addresses or considers both impairments and an individual's underlying drivers.
This workshop provides all the background knowledge you need in 6 hours of online learning, presented in bite-size lectures that you can complete in your own time prior to the practical workshop. In the workshop, we'll be jumping into assessment and treatment techniques, providing the opportunity to gain additional practical skills to apply your knowledge in the clinic.
Key conditions we'll be covering include:
gluteal tendinopathy (GTPS),
proximal hamstring tendinopathy,
posterior hip joint overload/instability (often associated with FAI or dysplasia),
posterior femoroacetabular impingement syndrome (FAIS),
sciatic nerve entrapment in the deep gluteal space – Deep Gluteal Syndrome/Piriformis Syndrome
This course, designed by a clinician-researcher with over 30 years' experience, will bring you evidence-based strategies for assessment and management of lateral hip and buttock pain. The aim is to improve not only your knowledge, but your clinical reasoning, confidence and success in achieving optimal outcomes for your patients.
About Dr. Alison Grimaldi:
Dr. Alison Grimaldi, BPhty, MPhty(Sports), PhD is an Australian Sports Physiotherapist and practice principal of PhysioTec in Brisbane, with 30 years of clinical experience and a special interest in hip conditions. She is also an Adjunct Senior Research Fellow at UQ and runs an online Hip Academy at dralisongrimaldi.com.
This course is sponsored by:
Fees:
Course Costs for Symposium Attendees – $375
Non-Symposium Participants – $550