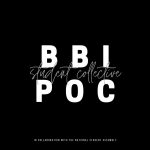 The BBIPOC PT Student Collective
The BBIPOC PT Student Collective is a new initiative in collaboration with the National Student Assembly of CPA. The collective aims to provide platforms to amplify and empower students who are Black, Brown, Indigenous and other racialized identities to grow as clinicians, share their lived experiences and connect with one another while under the mentorship of practicing physiotherapists who are also BBIPOC. The collective is committed in addressing and continuing the dialogue around bias, racism and disparities which exist in health systems including physiotherapy.
Are our words as healing as our touch? Exploring the need for culturally sensitive communication in physiotherapy
An informal discussion around cultural safety and the importance of using inclusive language within our practice, highlighting students' perspectives on how this can be better integrated in the current program/curriculum. This discussion will be led by Tony Li and Marquise Swaby, co-chairs of the BBIPOC PT Student Collective.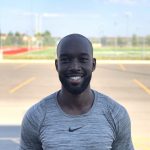 Marquise Swaby is a Physiotherapy Resident working in the Vaughan area. His passion to provide services to the community can be traced back to before his pursuance of a master's degree. Through his education and involvement with organizations within the community, Marquise has found fulfillment in promoting health and providing empowerment to individuals. Having completed his Bachelors degree in Georgia, Marquise has seen and experienced the underrepresentation and prejudice against people of colour within the work field and community. As a young Canadian-Jamaican, Marquise sees the importance of addressing the issue of racism through dialogue and education. Therefore, he seeks to provide platforms where all students and clinicians can participate, listen, take action, and self-reflect on their own prejudices and opinions regarding anti-racism and allyship. He hopes to see a future with more representation, opportunities, and appreciation for the BBIPOC students, clinicians, and communities.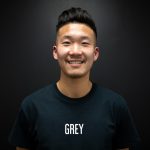 Tony Li received his Master's of Physical Therapy degree from Western University. Prior to that, he graduated from McMaster University with an Honours Bachelor of Science in Kinesiology. His desire to become a physiotherapist stemmed from his participation in high-level soccer throughout his youth. From experiences with the provincial, national, and university levels, he developed an understanding for the importance of being a role model within the community. He believes that understanding the individuality of each person and the context of their lives is crucial to how we as physiotherapists address health, wellness, and rehabilitation. As a POC and immigrant, Tony has experienced racism, stereotypes, prejudice starting at a young age. He believes that the best way to move forward as a society about these issues is to have conversations and self-reflections in order to fully understand the situation and progress to making long term and permanent changes. Tony wants to spread the message that creating social change is a marathon, and it needs to continue.
For more information on how to get involved, e-mail bbipocstudentcollective@gmail.com