Confirmed Keynoters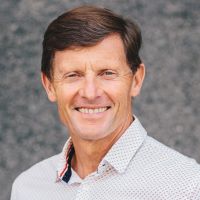 Dr. Duncan Reid
Dr. Duncan Reid is a Professor of Physiotherapy at AUT. Duncan has been a qualified physiotherapist for over 40 years and has been a physiotherapist to NZ Olympic Games team in the past. He is the former Vice President of IFOMPT. His research interests are in injury prevention, ACL rehabilitation and sports-related concussion.
Improving the impact of Manual Therapy in Clinical Practice
In recent years the use of manual therapy in clinical practice appears to have fallen out of favour. There are a number of reasons for this starting from the amount of time given to teaching of manual therapy skills in pre-registration programmes, the ability to receive appropriate mentorship in clinical practice, and the fear of causing harm with high velocity thrust techniques particularly in the cervical spine to name but a few. This presentation will endeavour to bring some balance and perspective to use of manual therapy to enhance patients' clinical outcomes with key musculoskeletal conditions.
---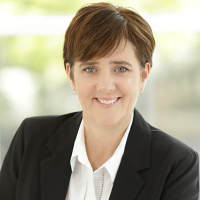 Dr. Alison Grimaldi
Dr. Alison Grimaldi, BPhty, MPhty(Sports), PhD is an Australian Sports Physiotherapist and practice principal of PhysioTec in Brisbane, with 30 years of clinical experience and a special interest in hip conditions. She is also an Adjunct Senior Research Fellow at UQ and runs an online Hip Academy at dralisongrimaldi.com
Gluteal Tendinopathy – Steps Towards Success
Gluteal tendinopathy is a prevalent condition, particularly in post-menopausal women. It is
associated with substantial impacts on sleep and weightbearing function with quality-of-life similar to that of end-stage hip osteoarthritis. Diagnosis is often delayed, and first line management usually involves corticosteroid injection with little or no active intervention. This keynote address will outline the current evidence base around pathoaetiology, diagnosis and impairments associated with gluteal tendinopathy, and a management approach that has been shown to be highly successful in rigorous RCT conditions. Clinicians will receive plenty of practical tips to implement immediately in the clinic.
---
Plenary Speakers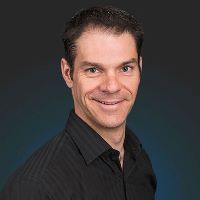 Professor Pierre Langevin
Pierre Langevin is a 25 years of experience physiotherapist and CAMPT member. He holds a Master from UWO and currently completes a PhD at Université Laval. He is an instructor, clinical researcher and clinician with concussion and neck pain. Pierre has published several research articles and presented in several conferences.
Update on Concussion Management for Physiotherapists

In this presentation, the effect of a clinical intervention approach including cervicovestibular rehabilitation and aerobic exercise on adults with concussion will be presented. A summary of the most recent international expert's consensus on concussion management will be provided with the intent to provide clinical tools to physiotherapists to help patients with persistent symptoms following a concussion.
---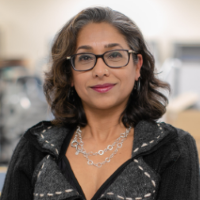 Dr. Sukhvinder Kalsi-Ryan
Dr. Sukhvinder Kalsi-Ryan (PT, BScPT, MSc., PhD) is a clinician scientist in the field of neurological rehabilitation with a special interest in upper limb assessment, recovery, neuro-restoration and spine pathology at KITE Research Institute-UHN, and is also Assistant Professor at the University of Toronto, Department of Physical Therapy. Her research is oriented to establishing methods to quantify neurological change after injury and studying neuro-restorative methods to enhance and optimize function for those with neurological impairment. She is an extramurally funded mid-career scientist with a passion to contribute to the transformation of rehabilitation.
Defining the place of rehabilitation in the management of degenerative cervical myelopathy (DCM)
The role of rehabilitation and rehab professionals in the management of DCM is relatively new and under-established. While this population presents with, a number of rehabilitation issues, little resource has been put forth to provide DCM patients with multi-disciplinary. There is evidence to develop guiding principles of rehabilitation for DCM, particularly the role of Physical Therapists both in the community (private practice) and in the institutions (public). Management of DCM can be enhanced by building stronger multi-disciplinary support for this population. We take a closer look at how physical therapists can have a significant impact on the well-being of individuals with DCM.
---