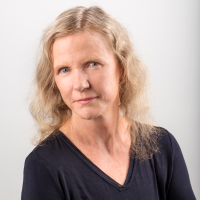 Professor Jill Cook
Jill Cook is a Professor in musculoskeletal health in the La Trobe Sport and Exercise medicine Research Centre at La Trobe University in Melbourne Australia. Jill's research areas include sports medicine and tendon injury. After completing her PhD in 2000, she has investigated tendon pathology, treatment options and risk factors for tendon injury. Jill currently supplements her research by conducting a specialist tendon practice and by lecturing and presenting workshops both in Australia and overseas.
Where from and Where to in the Management of Tendinopathy
This session will appraise the history of the management of tendinopathy with a perspective on why many management options fail. Taking this into account we will consider treatment options in the future and examine their likelihood of success. Understanding what underpins the success or failure of treatment options empowers clinicians to better educate and manage their clientele.