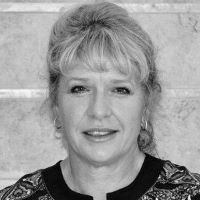 Dr. Lyn Watson
Dr. Lyn Watson is a clinical Manipulative and Sports Physiotherapist who has been working exclusively in the diagnosis, assessment and rehabilitation of shoulder injuries for the past 25 years. She lives in Melbourne, Australia where she is the shoulder physiotherapy consultant to a variety of national and international teams and individual athletes.
Multidirectional Instability of the Shoulder
– Diagnosis & Treatment Pathways
– Conflict & Consensus
Multidirectional Instability of the shoulder (MDI), a sub-group of atraumatic instability has long posed a clinical dilemma for clinicians as to how to recognize and diagnose it effectively and which treatment pathways are the best to be employed. This session will clarify the sub-groups that can be see clinically in atraumatic instability including MDI and examine the conflicts in the literature around diagnosis. The associated factors that should be recognized clinically and effect management pathways will be addressed and the current evidence that supports the consensus that conservative management should be the first treatment of choice.