Schedule of Events
Time (Canada Eastern Time Zone)
May 1 Events
11:00 am - 11:45 am
Networking / Exhibit Hall opens
11:45 am - 12:00 pm
Welcome and Opening Remarks
12:00 pm - 1:00 pm
Opening Keynote - Tina Varughese  "What is Unconscious Bias"
1:00 pm - 1:05 pm
Break
1:05 pm - 2:05 pm
Keynote - Dr. Alison Rushton  "Musculoskeletal Advanced Clinical Practice – Clinical academic partnership to create future opportunities"

Sponsored by: 

2:05 pm - 2:45 pm
Networking / Exhibit Hall / Podium Presentations / Poster Presentations
2:45 pm - 3:45 pm
Keynote - Dr.

Jill Cook

  "Where from and Where to in the Management of Tendinopathy"
3:45 pm - 4:15 pm
Networking / Exhibit Hall / Podium Presentations / Poster Presentations
4:15 pm - 5:00 pm
BBIPOC PT Student Collective  "Are our words as healing as our touch? Exploring the need for culturally sensitive communication in physiotherapy"
5:00 pm - 6:00 pm
Keynote - Dr. Lyn Watson  "Multidirectional Instability of the Shoulder"
6:15 pm - 9:00 pm
Virtual Awards, Networking and Photo Booth
Time (Canada Eastern Time Zone)
May 2 Events
10:00 am - 10:30 am
Morning Movement Practice with Melissa Doldron
10:30 am - 10:45 am
Break
10:45 am - 11:45 am
Dr. Yannick Tousignant-Laflamme  "How can we provide high-value care for our patients? Should we emphasis on diagnosis? Treatment efficacy?… Or aim in the middle?"
11:45 am - 12:00 pm
Networking / Exhibit Hall / Podium Presentations / Poster Presentations
12:00 pm - 1:00 pm
Dr. Scotty Butcher   "Strengthening the body and mind in rehabilitation: The intersection of mental and physical adaptation for improvements in functional capacity"
1:00 pm - 1:45 pm
Networking / Exhibit Hall / Podium Presentations / Poster Presentations
1:45 pm - 2:45 pm
Panel Discussion on "Lower Back Pain" - Dr. Alison Rushton,

Dr. Yannick Tousignant-Laflamme, Dr. Scotty Butcher

2:45 pm - 3:15 pm
Closing Remarks and prize draw
These podium presentations will be open for preview from April 23, 2021.
| | |
| --- | --- |
| Brittany Bruinooge | Confidence during a change-of-direction task varies more than time in patients following ACL reconstruction   MORE |
| Nathan King | Knowledge Translation of Qualitative Research, the key to Patient Centred Care  MORE |
| Pierre Langevin | Aerobic Exercise for Sport-related Concussion: A systemic review and meta-analysis   MORE |
| Pierre Langevin | Evidence Synthesis to Inform Clinical Management of Concussion   MORE |
| Dan Ogborn | A principle-driven approach to return to sport assessment following orthopedic surgery: performance vs prediction   MORE |
| Dan Ogborn | Eccentric knee flexor strength deficits persist following anterior cruciate ligament reconstruction with hamstring grafts   MORE |
| Jackie Sadi | Posterior Shoulder Instability Classification, Assessment, and Management: An International Delphi Study   MORE |
| Paolo Sanzo | The immediate effects of Tai Chi on the postural stability, muscle activity and measures of inferred ankle proprioception of healthy young adults   MORE |
Striving for precision musculoskeletal rehabilitation for spinal pain by Alison Rushton
This session will analyze how we need to transform our practice to achieve precision musculoskeletal physiotherapy. A one-size-fits all approach to management of spinal pain is not working. Precision terminology will be defined, reflecting the importance of research-informed stratification/subgrouping combined with patient-centered clinical reasoning; to identify which interventions will be effective for which patients based on important factors. Quality of our interventions based on high quality assessment data must be a key focus through advanced clinical reasoning. Evidence based frameworks to assist clinical reasoning will be discussed. Precision musculoskeletal physiotherapy is best practice - but how well are we doing?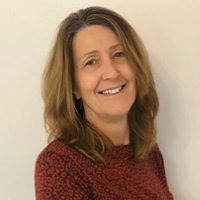 Professor Alison Rushton Alison is Professor and Director of Physical Therapy at Western University. Alison has a strong research profile, with >£2M funding, £11M research centre funding, >140 publications. Her research is at the forefront of understanding assessment and management of musculoskeletal disorders, focused on precision rehabilitation. Alison Chairs the IFOMPT Standards Committee.
Note: Pre-recorded presentation will be available only to registered attendees during the Symposium.